The Life Store
Your Place for Holistic Living
Where no question is taboo and conversation is encouraged, we will give you easy access to all the elements you need to be the healthiest you possibly can. We know that everyone's wellness journey is different. That's why our resident expert, Natalie Murray, has chosen a wide variety of the best organic products and top quality brands so that you can rest easy knowing that every item we stock in our store has been carefully curated. 
Natalie
Meet our founder Natalie Murray. This banker turned Holistic Health Coach (and IIN Grad) is inspired to spread her message of Health and Wellness to as many people as possible. She really is on a mission to show you that you can live your healthiest happiest most vibrant life with all the energy and "feel goodness" that you need to be your best self.

Natalie has been coaching clients since 2013 encouraging them to make gradual shifts in their and choices to improve their health. She opened our beautiful space in February of 2020 to provide you with all the elements you need for your holistic life.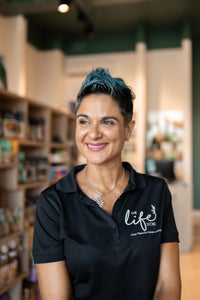 Saskia
Meet Saskia!
Saskia is passionate about helping others become aware that they do not have to wait until they are sick to take care of their body.
She has been working with us from before we opened our doors and has been in the health food business for 10 years.

She loves working in the health food industry because she loves to socialize with people and help them to get their health on track.


Blog
---
Apologies for my long absence. 2019 ended on a pretty high note after a very scary December. My youngest daughter and I were diagnosed with dengue; she had the near death...
And matcha loves you too! Feel good Friday is exploring this green-hued wonder ingredient that has made its way to coffee shops and kitchens around the world. Matcha is the...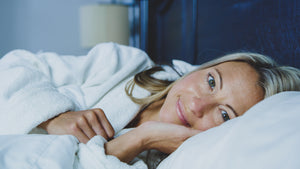 I know, right? That's a little bit sensational and that's exactly how I felt when The Little Red Dress (a Women's club at the Norman Manley Law School) asked me...
Visit our location:
144 Constant Spring Road, Shop 22, Kingston 8, Jamaica
(876) 863-3094
info@thelifestoreja.com
Mon - Sat: 9am - 6pm
Sunday - CLOSED
Not your typical Health and Wellness Store
We're here to empower you, guide you and help you with anything you need along your road to wellness. Feel free to send us a message, feedback, request production information or just to say, 'Hey!!' by clicking "Email Us"
We're always happy to hear from you.